This is "Il Giafante", that's sicilian slang for elephant, perhaps for the similarity ancient Filicudari did find between this rock arisin from the sea and the pachyderm.
As the Canna this ss a vulcanic rock raising from the sea up to ?? meters.
This rock is located at North West of Filicudi.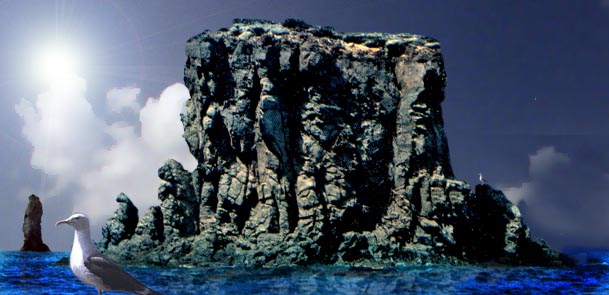 (C) Notice : all the images in this web site are under (C) of Roberto Zingales, unless explicitly stated.
No one is allowed to copy, sell, or reproduce them without previous permission by the author.
Thank you.