Map of Filicudi Island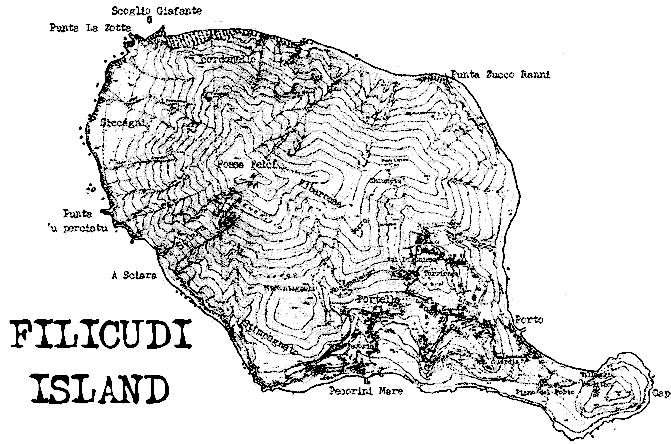 This is an interactive map of Filicudi island.
Click over the places inside this image to jump to the related page!
...or choose the place or argument you want to read about from the list below:

Pecorini,
Pecorini Mare,
Porto,
Valle di Chiesa,
Capo graziano (mount, beach, neolithic village, grinding stones), Mount Fossa Felci,
La Canna,
Montenassari,
Perciato,
Stimpagnato,
Zucco Grande,
Giafante,
Punticella,
Wallpapers,
the Sciara,
the cave of the "bue marino", the flora of Filicudi,
3D stereoscopic pictures...,
religion in filicudi.
House for rent in Filicudi.
Got Google Maps? Save on your disk this KMZ, and open it!
It's the Google Map of Filicudi Island