A fisherman in a "traditional" small boat is fishing around the island in the early morning.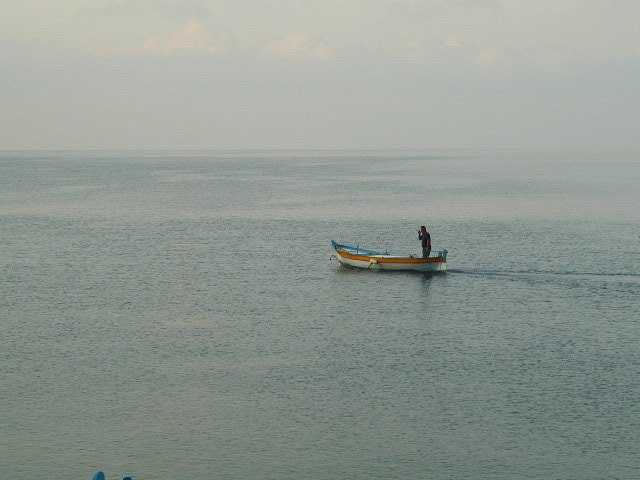 Here's another fisherman, going out by night.
The strong light is called "lampara" in Sicilian dialect, and sometimes gives the name to the whole boat when equipped with one.
It is used to attract fishes and squids near the boat. They also use it to catch small fisher with a net, to be used as bait later.